We Support
Rabat (Malta) Volley Ball Team
NMArrigo secured a two year contract with the Rabat Volleyball Club, with the product eye q fish oils. Equazen eye q is an easy and convenient way to get a balanced intake of omega 6 and omega 3.
It is well recognised that omega-3 DHA is a vital component of cell membranes, making up a large proportion of the brain as well as the retina of the eye. EPA is important from early childhood and throughout life, it carries signals between brain cells, thereby optimizing brain function. Eye q is an EPA rich formulation that contains a natural-source fish oil with the highest EPA to DHA ration possible.
Rabat (Malta) volleyball Club was formed 3 years ago by a group of friends, mostly made up of Rabat locals, which composed both the team and the Club committee. For the season 2013-2014 the Club is mostly composed of past volleyball players and other ex-volleyball volunteers. However, the Club proudly announces that it has secured the services of a new coach Mr. Mark Hili, who is well known in the volleyball world both locally and internationally and who will be heading the coaching staff.
The Club's president message regards the new set up of the team "I strongly believe that we have all the right ingredients to make up a winning team and I have full confidence in the commitment and sacrifice that the players and coaching staff are doing and moreover are willing to keep on doing". Marketing Manager Of NMArrigo, Francesca Arrigo, continued on this note and is aware that the success of the team to succeed is dependant on the individual mind sets of the players, also outlined the importance of Sport in today's society to generate a healthy functioning society.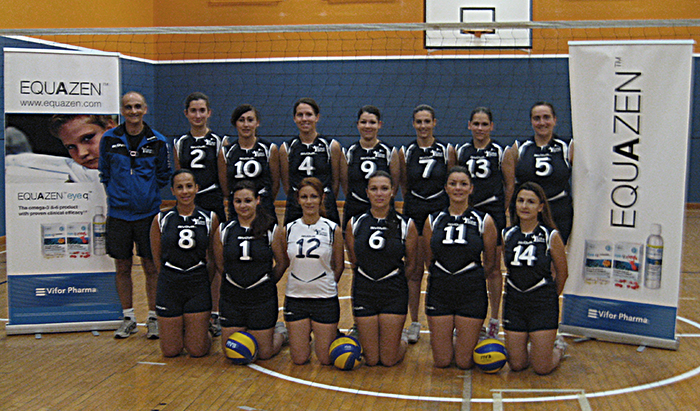 Perskindol Malta supports the Malta Triathlon Federation
Perskindol Malta, represented locally by NM Arrigo Ltd, and Malta Triathlon Federation have signed a partnership agreement, which will provide the Federation with support required to help maintain the growth the Federation is currently experiencing and contribute towards the development of the sport in Malta. The partnership will also enable athletes to benefit from a number of services and products on race days, giving them a better and more complete race day experience.
"The Malta Triathlon Federation is grateful for the support Perskindol Malta is giving towards the Federation's efforts to grow and develop Triathlon in Malta." Said Malta Triathlon Federation President Cyprian Dalli. "This partnership will also be beneficial to triathletes who will be enjoying a number of services that Perskindol Malta provide to athletes".
Perskindol is becoming an increasingly popular product amongst athletes. Apart from having a cooling effect it is widely used for warming up prior to races, it also aids muscle recovery after intense training or racing and also has a pain relieving and soothing effect. Perskindol has rapid absorption and does not leave an oily effect after application.
"We are very happy to support the Malta Triathlon Federation in its efforts to grow this sport in Malta "said Francesca Arrigo, NM Arrigo Ltd representative. "Similar to the growth that the Federation is achieving, a large number of athletes have discovered Perskindol and this product is now becoming a staple product for athletes."
NMArrigo at Gay Pride Malta.
Valletta was again home to the annual Gay Pride event in June 2016. Hundreds of people attended the Gay Pride parade in Valletta.
Prime Minister Joseph Muscat, Opposition leader Simon Busuttil, Alternattiva Demokratika chairman Arnold Cassola and Marlene Farrugia, acting leader of the new Democratic Party were seen in the crowds.
NMArrigo were the proud sponsors of this event with the Durex product line.
NMArrigo Ltd. exclusively represent Durex on the Maltese Islands.
This year's theme was "Be proud of who you are".
Further information
http://gayguidemalta.com/be-proud-of-who-you-are/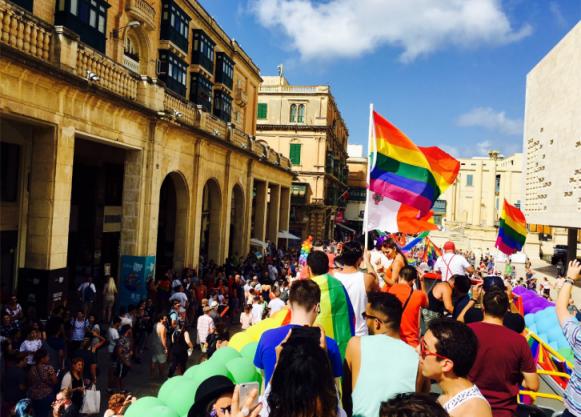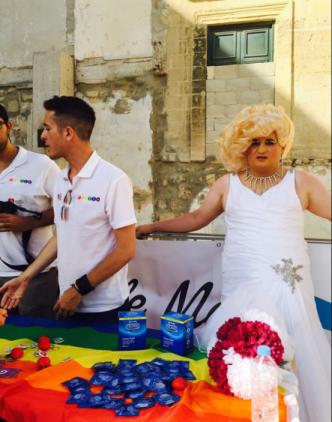 NM Arrigo Ltd has endorsed a very promising runner, Simon Spiteri, with
Perskindol
products.
Even though Simon is only 23, his love for running started at the tender age of four, participating in a toddler race in the Joe Bajada Memorial, organised in Kalkara back in 1996.
Great talent is only possible with great dedication that was instilled by his father, Manuel, a runner himself, who encouraged Simon to take up running. Showing more and more interest in running, his parents decided to put him under the watchful eyes of coach Rose Tabone.
… continue reading.
NM Arrigo Ltd recently gave a sponsorship package to Jacob Camilleri, a 15- year-old who practices Karate and who is also a member of Malta Federation Karate.
Camilleri was given a range of Perskindol products and he will be will endorsed by NM Arrigo as a result of the sponsorship. continue reading
NM Arrigo, the exclusive representative of Zippo, are one of the new sponsors of the Hamrun Spartans team in Futsal. NM Arrigo Ltd feels that sport is a vital component that liberates the mind and gives us all the possibility to dream and work on the same idiom.
NMArrigo are again proud sponsors of the Malta National Mountain Championship that is being held on the 20th of May 2017, with Perskindol range of products.