Gynofit
The gentle, simple and effective solution for widespread vaginal problems.
All products are available from most leading pharmacies. Represented by NMArrigo Ltd. in Malta and Gozo.
Itching, burning, discharge, odour and dryness are common problems. Over 70% of women experience vaginal problems once in their lives. For many the problems are recurrent.
The solution to Bacterial vaginosis is Gynofit vaginal gel with lactic acid.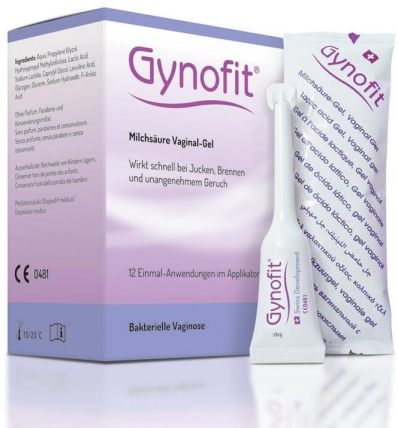 Gynofit vaginal gel with lactic acid.
Lactic acid bacteria exists in healthy vagina and regulates the pH value in a completely natural manner. Adding more lactic acid the balance is readjusted, the vaginal pH regulates and becomes healthy yet again. Natural, mild and effective against burning, itching, and unpleasantly smelling discharge :
Hygienic one-time applicator

Adheres to the vaginal mucous membrane

Could be used prophylactically (before visiting a swimming pool), as well as for the treatment of complaints

Combats both symptoms and cause

Available in packages with 6 or 12 applicators

With LAM, pH-stabilizing complex only in Gynofit
Composition
Purified water

Propylene glycol

Hydroxypropyl methylcellulose

Sodium lactate

Lactic acid

Glycogen

Levulinic acid

P-anisic acid

Glycerine

Sodium hydroxide
Vaginal dryness makes the gentle mucosa even more painful and vulnerable to infection. Sexual intercourse can be painful and unpleasant.
Menopause (the skin of the vagina is thinner and dry due to estrogen deficiency), Stress, Birth, Cancer therapy and Use of tampons are all contributing factors to Vaginal dryness.
Gynofit vaginal moisturising gel
is the solution.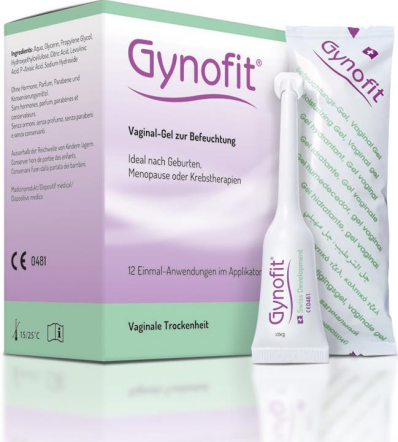 Hygienic one-time applicator

Gentle, and easy to use

Optimizes the tissue condition

Prevents irritation

Optimally absorbed by the mucous membranes

Helps immediately, with clearly noticeable effect

Also suitable as a lubricant

Available in packets with 6 or 12 applicators

With LAG, the long-term moisture complex only in Gynofit
Composition
Purified water

Glycerine

Propylene glycol

Hydroxyethylcellulose

Citric acid

Levulinic acid

P-anisic acid

Sodium hydroxide
Gynofit Cleansing Lotion
For a healthy vaginal flora with lactic acid

Bestows a pleasant freshness all day long

Extra mild composition for the sensitive area

Supports the natural protective function of vaginal flora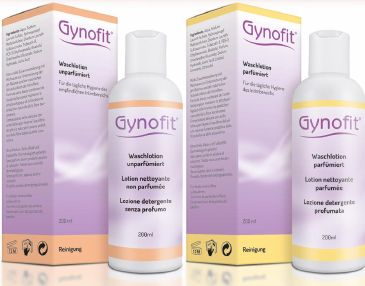 Soap-free, without preservatives

Available in a scented and unscented version

Application: apply daily while showering and rinse off
Composition
Purified water

Sodium laureth sulfate

Hydroxypropyl methylcellulose

Trideceth-9

Disodium laureth sulfosuccinate

Peg-5 ethylhexanoate

Bisabolol

Lactic acid

Chlorhexidine digluconate
The Perfumed version contains :  • Citronellol  • Limonene  • Linalool
Gynofit intimate bodycare oil for Feminine Care
Dry skin in the vaginal area can have a range of causes. Often related to a change in hormone levels. Gynofit Intimate Feminine Care Oil provides relief for dry skin. Experience ultra soft-feeling skin, whilst giving your skin a lactic acid bacteria boost to enhance its immune power. Prevents irritation, small injuries and dryness in your intimate area leaving your skin feeling super pleasant and supple.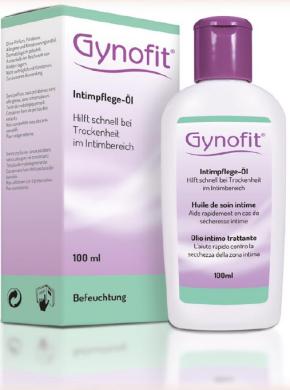 With the power of Nature, like many Gynofit products, this oil contains natural lactic acid. By naturally optimising pH, this helps make your vaginal flora more resistant.
Gynofit Feminine Care Oil contains no preservatives, fragrances, parabens or allergens.
Helps alleviate dryness in the genital area with lactic acid

Ideal for skin irritation

Absorbs rapidly

Especially mild and skin-friendly

Bestows a pleasant, silky smooth feeling

For external application

Without preservatives

Without perfume

Available as 100ml bottle

Application: only apply a little oil externally
Composition
Paraffinum liquidum

Simmondsia chinensis seed oil

C12-13 Pareth-3

Tocopherol

Lactic acid

Helianthus annis seed oil
All products are available from most leading pharmacies in Malta and Gozo.
Proudly exclusively represented by

NM

Arrigo

Ltd.
For fun lubrication. Please check out the Durex Play Lube range, here.
Gynofit - by women for women